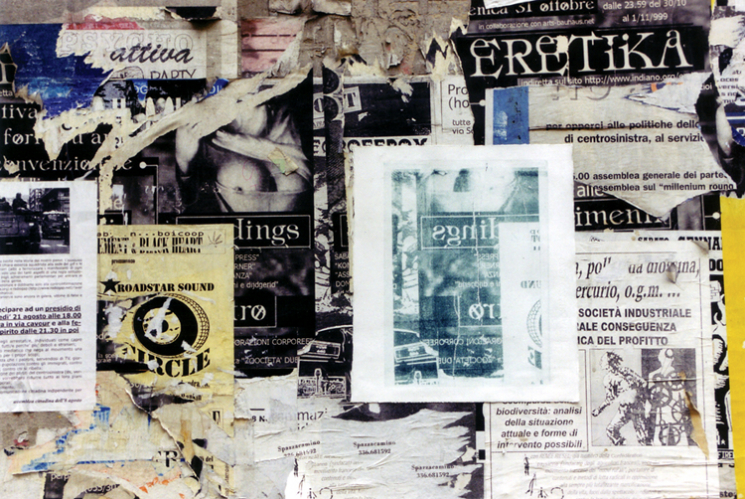 Stampa Sgraffito
This work, installed on a poster wall in Florence, Italy utilizes the daily rhythm of posting bills, tearing them partially off, and then re-posting them. For the work, a photograph was taken of a section of the wall, a lithograph print of the photograph was then made, and the print posted on the wall next to where the photograph was taken, thus oddly mirroring its own antecedent and reintroducing itself into the cycle of posting and tearing.
This cycle was repeated multiple times, the lithograph is partially torn off, then re-photographed, re-printed lithographically, and re-posted.
2002
Dimensions variable
Photo-lithograph prints
Photo by Erik Peterson.