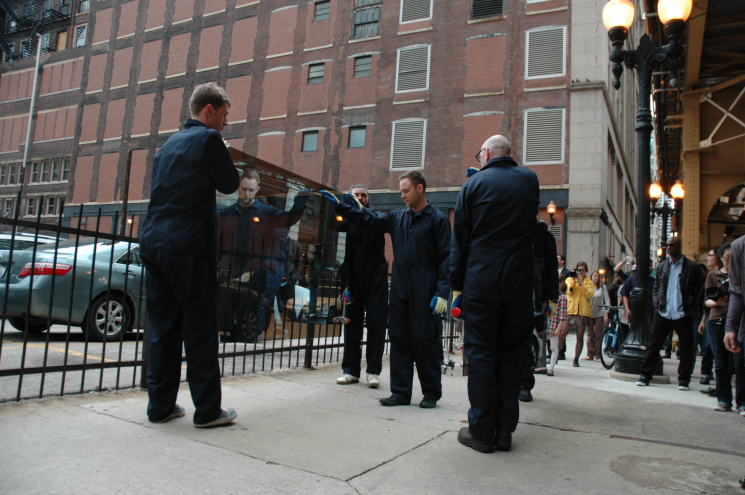 Large Glass Co.
The art viewers, following the performance, created a Pied Piper effect, and many other passerby joined the procession of the glass-carrying workers.
2011
Glass sheets: 48 x 84 in. each
2 sheets of 2-way mirror glass, 4 workers, custom coveralls with official Large Glass Co. patch, gloves, safety goggles
Photo by Steve Zieverink.