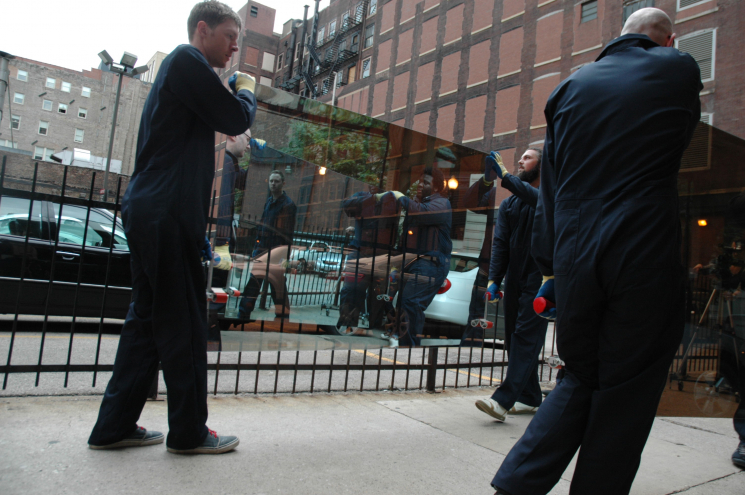 Large Glass Co.
Complicating ordinary objects and events while implicating the participant, Large Glass Co. questions surveillance culture and police interrogations, advertising, and intimacy in our shared spaces.
2011
Glass sheets: 48 x 84 in. each
2 sheets of 2-way mirror glass, 4 workers, custom coveralls with official Large Glass Co. patch, gloves, safety goggles
Photo by Steve Zieverink.