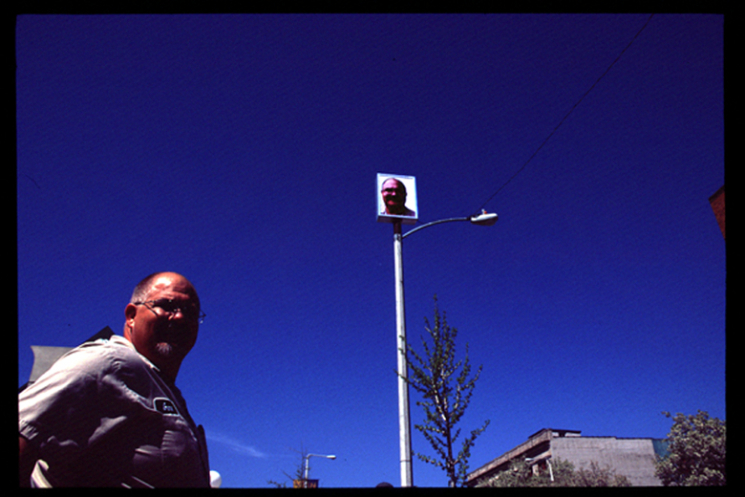 Face Value - "Gene"
Face Value is a fluorescent light-box sign depicting portraits of people from the neighborhood, secured to a lamppost in the University City Loop, a vibrant shopping street just outside St. Louis. Gene is shown here, photographed with his likeness on Face Value.
2003
Light box: 4 x 3 x 1 ft., 34 ft. tall
Municipal lamppost, light box (aluminum, fluorescent lights, electronics), steel, plexiglass, Duratrans® transparencies
Photo by Erik Peterson.