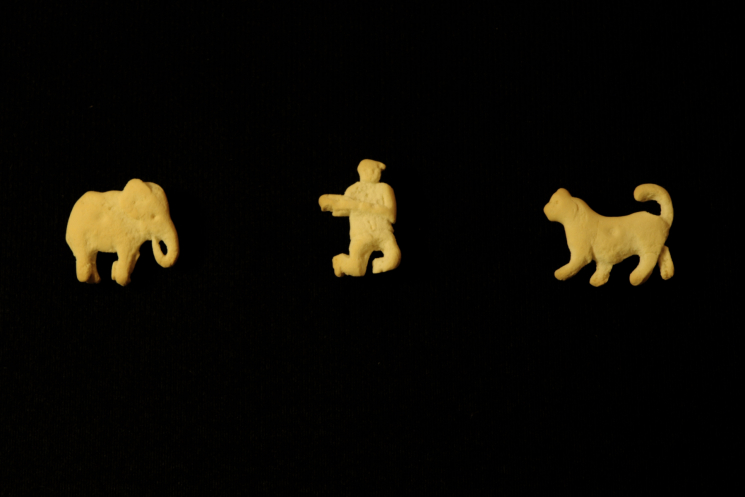 Animal Crackers and Poacher
Two unsuspecting animal crackers, a Lion and Elephant, find themselves facing a far greater threat than being eaten, as they are now threatened by a poacher cracker, one that is fed by political, economic, rather than environmental objectives.
2006
Each cracker 1 x 1.5 in.
Hand-carved animal crackers
Photo by Erik Peterson.