Talk and Toast- The Oasis at The Arts Club of Chicago
Come out on Monday, December 7th at 6:30pm to celebrate The Oasis with a talk and toast! I will discuss this piece and my other work in conversation with Chicago-based curator Jessica Cochran and Newcity arts editor Elliot Reichert. Talk at 6:30 pm. Reception to follow.
View Facebook Event below:
https://www.facebook.com/events/184445391902846/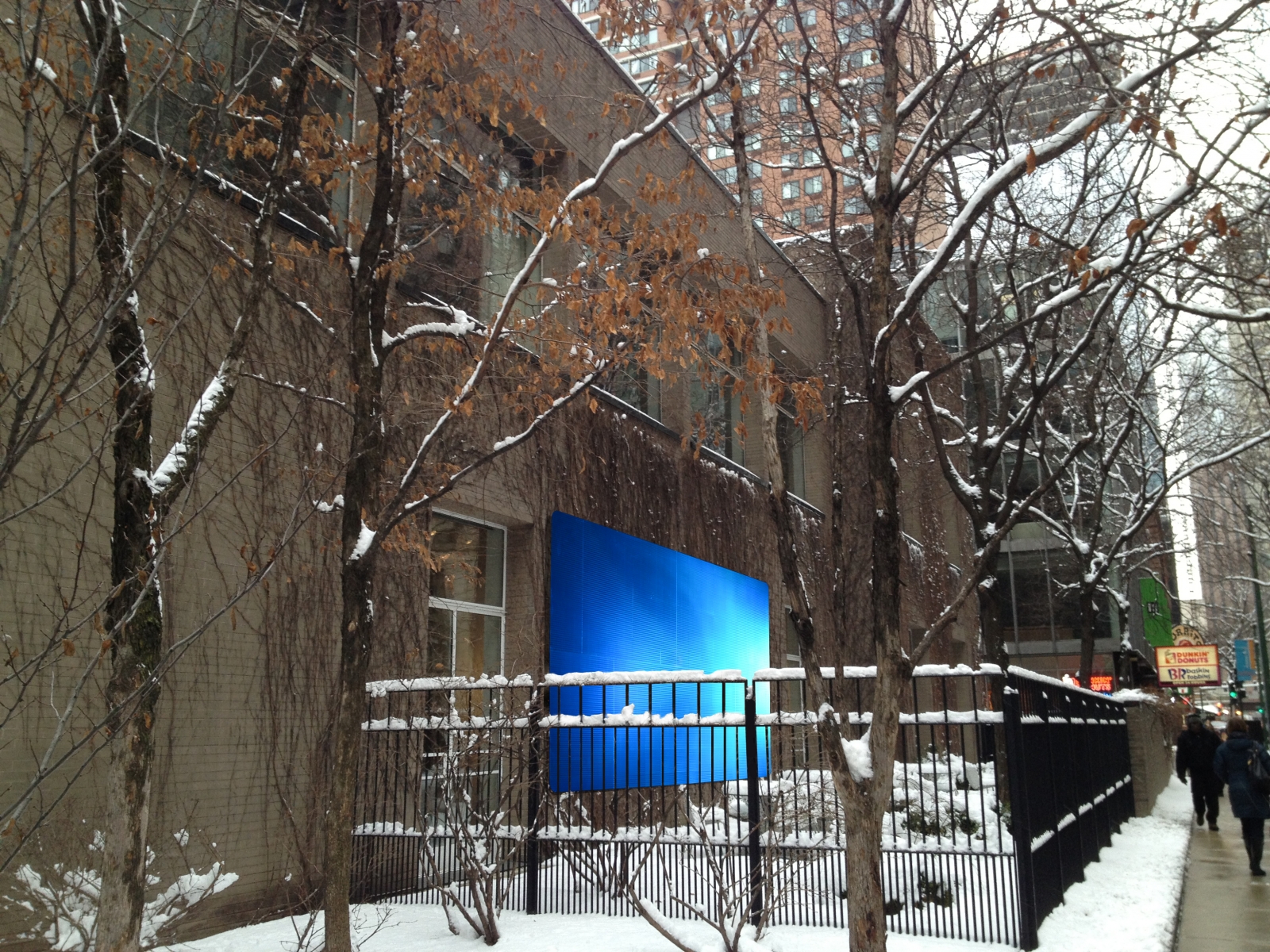 A pair of large reflective paintings on aluminum, one bright blue and the other yellow, The Oasis meditates on the possibilities of the semi-public space of the courtyard while poking fun at the harsh conditions of viewing art outdoors in winter. Drawing on the vocabularies of traditional arts media along with architecture and transportation infrastructure, Erik L. Peterson creates a site-specific installation for The Arts Club garden in winter.

Jessica Cochran is a curator based in Chicago. She was recently awarded a curatorial fellowship from the Gaylord and Dorothy Donnelley Foundation, and she is a lecturer at the School of the Art Institute of Chicago in the department of Arts Administration and Policy.

Currently Art Editor for Newcity, Elliot is a writer, critic and curator. From 2013-2015, Elliot Reichert was the Curator of Special Projects at the Block Museum of Art at Northwestern University.
Courtesy of Bert Green Fine Art.