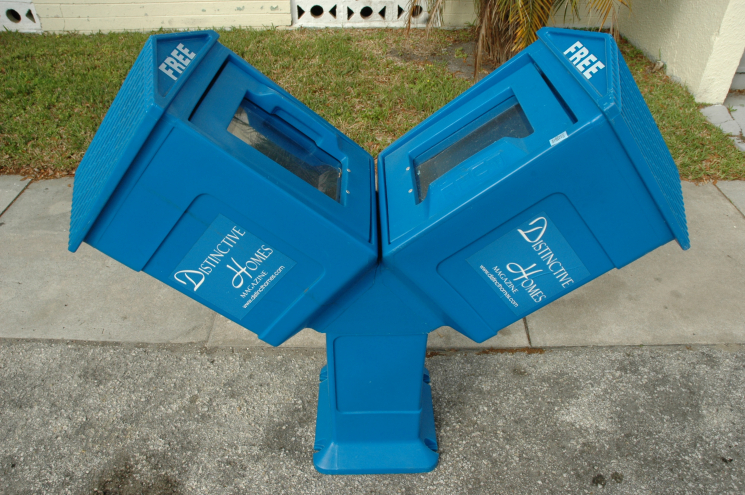 Duplex
Duplex is a Siamese twin version of a common plastic newspaper bin, seen on streetcorners across the country. The work takes an oblique look at housing and advertising, hawking the private life in the public sphere. The work preceded the housing crisis of 2008 that decimated the inflated housing boom, especially in sun-belt states like Florida, where this piece was made.
2007
46 x 33 x 58 in.
Found newspaper display cases, bolts, glue
Photo by Erik Peterson.