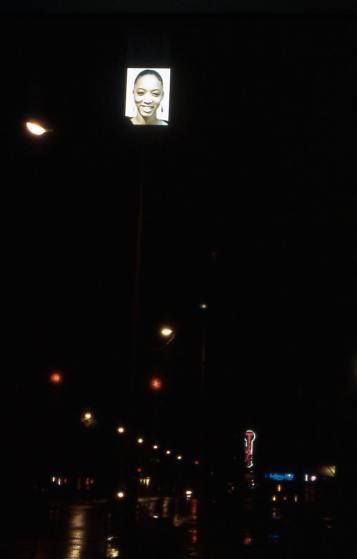 Face Value - "Martha"
The people depicted in the portraits - Gene, Martha, and Louis - were selected as they walked underneath the site of the future artwork on a random Tuesday morning, and each agreed to be photographed for the work. The work, which was connected to the municipal power source of the light pole, flicked on at dusk, along with the other lights on the street. Martha was the third and final person depicted on Face Value.
2003
Light box: 4 x 3 x 1 ft., 34 ft. tall
Municipal lamppost, light box (aluminum, fluorescent lights, electronics), steel, plexiglass, Duratrans® transparencies
Photo by Erik Peterson.