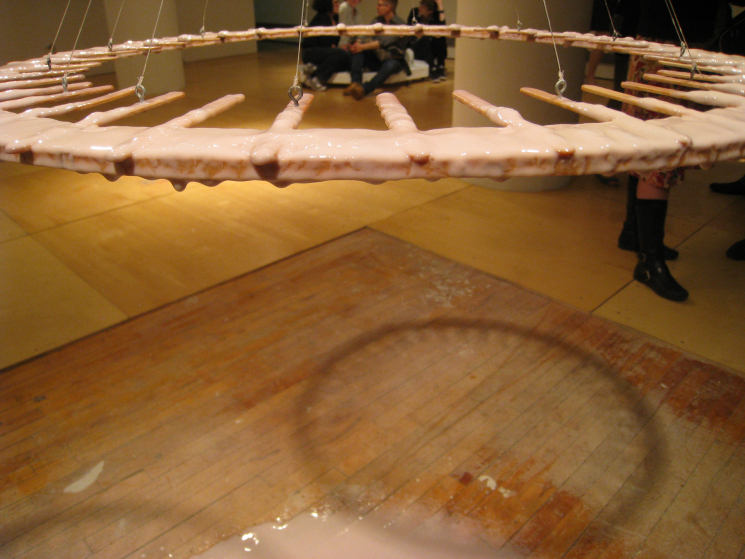 CreamCycle
The work has a ring of popsicle sticks within it attached to a larger wooden popsicle ring, which is revealed when the popsicles melt.
2009-10
34 x 34 x 2 in.
Frozen creamsicle mix (fruit punch, lemon juice, sweet and condensed milk), popsicle sticks, wood, eye-hooks, monofilament
Photo by Kent Peterson.